Akademie von Felix Gmünder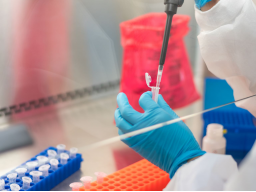 Biosafety requirements while working with SARS-CoV-2: Biosafety cabinets
Location:

Live webinar

Video price:

for free

Video duration:

2 hours and 55 minutes

Language:

English
A recording of this webinar is available.
Schedule:
04.06.2020, 10:00-11:00 a.m. (UTC+2): Lecture (app. 1 h)
18.06.2020, 10:00-10:45 a.m. (UTC+2): Video demonstrations with voiceover comments (app. 45 min)

Description:
Increased testing for COVID-19 also means that more laboratory staff has to work with SARS-CoV-2 and needs to be protected as part of fulfilling biosafety requirements. In addition to the use of personal protective equipment, it is essential that work with sample material is carried out in biosafety cabinets.

Biosafety cabinets (BSC) are the most important and most widely used primary containment equipment in microbiological and biomedical laboratories (BSL-2, BSL-3 and BSL-4) for the protection of workers, the environment and the product. BSC efficacy depends on the selection of appropriate type and size of the cabinet, proper function, correct placement of the cabinet in the laboratory, and how the work on the cabinet is organised and carried out. The first webinar starts with the technical background of class II cabinets to understand their function and performance before focusing on generic safe work procedures and practices.

In the second webinar short video sequences of specific laboratory protocols will be shown to raise awareness of unsafe working practices and discuss possible improvements.

The issue also concerns you? Sign up free-of-charge and discuss solutions and aspects with our speaker Dr. Felix Gmünder.